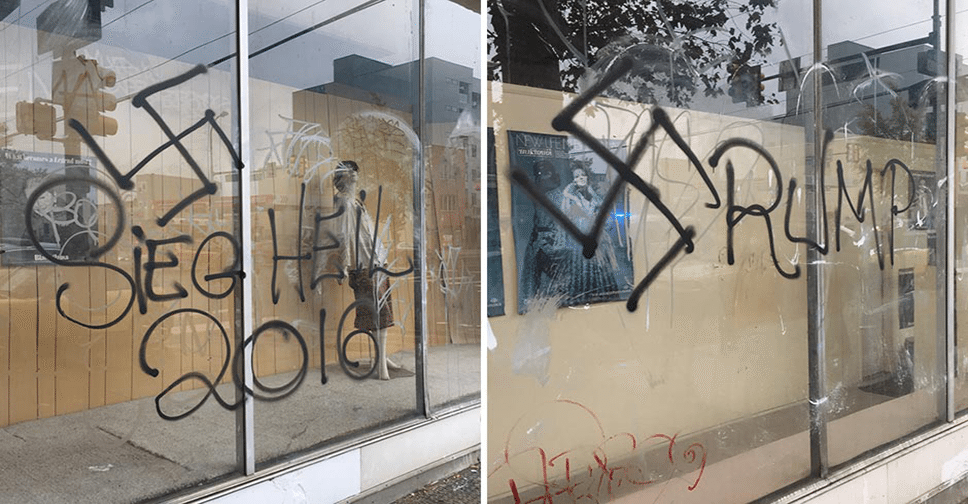 In 2008 and 2012 the Obama victories sickened me. Remember, I really saw what was going to happen, maybe not as bad as it actually turned out, but enough to bother me. I didn't smash windows, burn stuff, hurt people, write nasty racial slurs on rocks, or poop on Obama signs. While almost half the country shared my fears, nobody else did that shit either. A system we weren't entirely happy with, but that we had more-or-less agreed to live under, produced a horrifying result and we were going to have to live with it. The Trump victory produced the same frustration from the other side. Never mind what carnage that side has produced since 2008, they feel strongly that what they're doing is right and they're as deeply disappointed in their loss in 2016 as we were in 2008.
So what was the American-left reaction? Even seeing us conservatives as an example in 2008 and 2012, they took offense, pillaged our cities, and gave offense. No election in American history is as embarrassing to me as the response of my fellow Americans to this one. People voted against a history of racism, for a positive economic future, against corporatism and corruption, and for a businessman's vision. Some folks don't like that and I understand, really. It's time to grow up and to behave like adults.
If you want more of this kind of material then here are my American-issues essays.